COMPARISON CHART AND GENERAL INFORMATION ABOUT THE COVID-19 VACCINES
When will life be back to NORMAL? Its general question asking all around the world.
It's a valid question, since the COVID-19 pandemic has affected populations all over the world. Millions have been infected, hundreds of thousands have died with COVID-19 disease, and the consequences of restrictions and precautions are huge. The COVID-19 pandemic has changed the way we live. Vaccine development has been ongoing since the beginning of 2020, and everyone is hoping that the vaccines can help stop the spread of disease.
Medicines agencies around the world are collaborating to approve and follow vaccines against COVID-19. Once the vaccines are approved, Medicines authorities around the world follow up with monitoring of side effects. Find general information about the COVID-19 vaccines that have been granted a conditional authorization in the European Union and thus also in Denmark.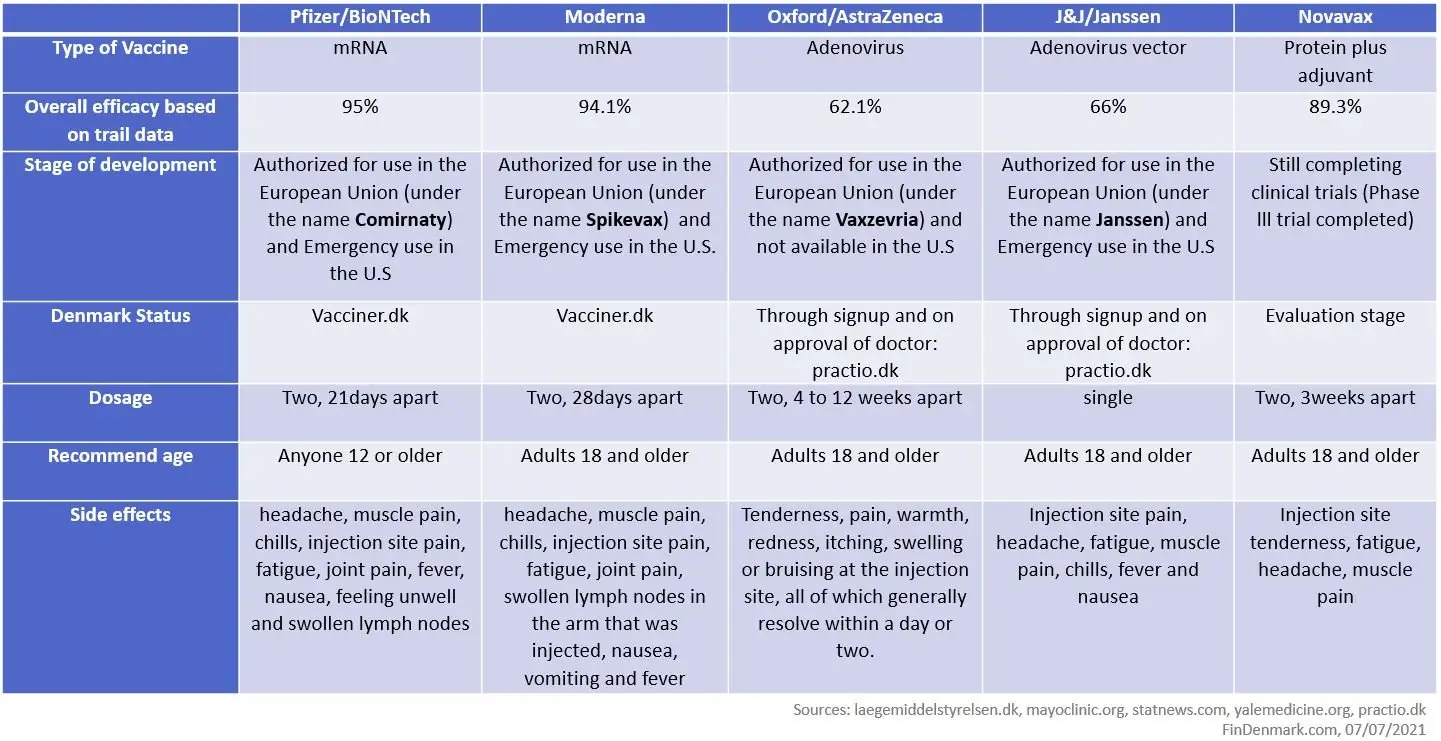 Information from Authorities:
Source: laegemiddelstyrelsen.dk, mayoclinic.org, statnews.com, yalemedicine.org, practio.dk
finDenmark
WELCOME!!! Find Denmark provides and guide with information on DENMARK. This will help to enjoy more info and makes your life easy. This Page is for all and we hope you enjoy the info.
Explore the universe of Denmark. Denmark is a country comprising the Jutland peninsula and its offshore islands, linking Northern Europe and Scandinavia via the Öresund bridge. Capital: Copenhagen, Currency: Danish krone
This Page deals with facts, articles and news about the Danish society. This Page is also all about helping each other, so welcome share your tips, recommendations etc.,
WELCOME ONCE AGAIN!!!